Willis published in American Football Monthly
NORTH PALM BEACH, Fla. - Newberry College head football coach Zak Willis has been published in the latest issue of American Football Monthly, which hit newsstands earlier this month.
Willis' article, titled "Converting on Third Down: Ways to Grind Out Long Drives", is one of five articles in the June 2007 edition of American Football Monthly that Managing Editor Rex Lardner said was compiled to help coaches prepare for many different situations during a game.
The article defines a long drive as one that is over eight plays and 70 yards. The Indians were able to produce 19 of these drives in the 2006 season. In third-and-medium situations, Newberry had a 55 percent conversion rate, which Willis says "[was] a key factor in our success."
Newberry converted on 70 of 154 third downs in the 2006 South Atlantic Conference championship season. The 45.5 percent conversion ratio was the highest in the SAC. The Indians went 6-1 in conference play, en route to an 11-2 overall record and a berth in the NCAA Division II Southeast Region playoffs.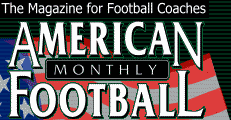 More information can be found at www.AmericanFootballMonthly.com.
Founded in 1856, Newberry College is affiliated with the South Carolina, Southeastern, Florida-Bahamas, and Caribbean Synods of the Evangelical Lutheran Church in America. Newberry is a proud member institution of the NCAA Division II and the South Atlantic Conference, a league comprised of eight colleges and universities in North and South Carolina and Tennessee.